Think you can't afford flight training? Think again!

We offer flight training at an affordable rate, with flexible payment options, including a discount for our cash customers.
Our introductory flights are offered at a discounted rate of $100 (dependent up the aircraft utilized), which allows YOU to sit in the pilot's seat and operate the aircraft, with a certified instructor.
We also offer Light Sport training, which reduces total cost and cuts required flight hours in half! Get your license in as little as 20 hours!
Thanks to the FAA's Sport Pilot rule, it's never been more affordable or easier to obtain your Pilot's License.
Here's a quick rundown of the requirements of Sport Pilot training in the "airplane" category:

Driver's License will do in place of Medical Exam
Must be at least 17 years old
Obtain a minimum of 15 hours flight time with an instructor, and
Complete a Ground School course at home
Take and pass a Knowledge Test
Complete your Oral and Practical tests with a Sport Pilot Examiner
Sport Pilots are allowed to fly with one passenger, anywhere in the United States, during daylight hours at less than 10,000 feet.
Rates:
Tecnam - $95/hr
Instruction - $39.00/hr
Private Pilot Training
The FAA requires a minimum of 40 hours of flight training to obtain this license. It is rare that a student completes the course in the minimum standards that are required; the average hours for completion range from 55-65 hours total.
Rates:


C172S (N346SP) - $158/hr
C172P (N99396) - $133/hr
Tecnam (Light Sport) - Currently Not in Service.
If you own your own aircraft, the rate for flight instruction is $44.00/hr for flight instruction and $39.00/hr for ground instruction.
While ground training is incorporated during your flying lessons, much of the required studying is done at home. We offer a supplemental, in-person course, once per week, for a one-time fee. This course will supplement your home study and ground training you receive from your instructor and will offer insights not otherwise available.
We offer this ground school course for sport/private pilots, as well as instrument pilots.
Rates:
Sport/Private Ground School - $250
Instrument Ground School - $280
*both prices include a textbook that is used during the course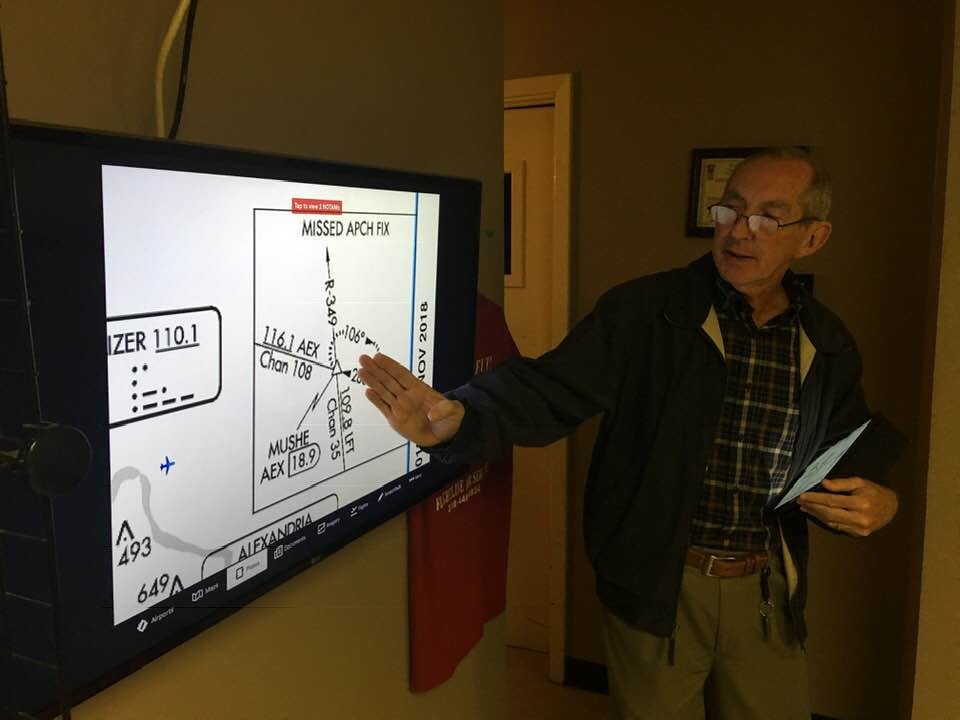 Multi-Engine and Float Plane Training
Periodically, David Lewis provides these two types of training here at the Pineville airport.
Rates:
Float - $275/hour
Twin - $375/hour
For more information, please visit:
Link caption